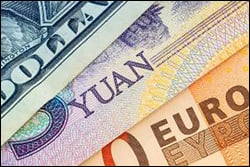 The process of purchasing materials and supplies comprises procedures and activities to acquire goods in the correct quantity and in a timely manner. The process should include how purchases are started (e.g., inventory levels), who is involved and how it is made. In addition, the process covers the communication of purchases to all required areas of the company (e.g., accounting). Inventory management follows and starts from the time inventory purchases are received to the time the inventory is sold to the customer and payment is received.
A high-functioning purchasing process includes internal controls focused on receiving, tracking, counting and accounting practices. It is also important that this process is built on a set of well-defined and clearly stated business objectives. Key objectives articulate the ideal performance results that the company expects from that process. When determining what process improvements are needed to reach the next level of maturity, evaluators should consider the importance of the process being addressed. As the importance of a process increases, its desired capability increases.

Below, we outline several leading practices for the purchasing process, including:
Leading Practice 1
Align purchasing strategies with overall corporate strategies.
Purchasing strategies and efforts focus on and parallel corporate strategic objectives.
Management and staff act in alignment with the overall long-range company goals.
Business Impact
It recognizes the strategic role of purchasing when achieving overall corporate goals and objectives.
It encourages the purchasing organization to gain an understanding of the impact purchasing activities have on the results of the company.
Leading Practice 2
Use relevant performance measures and controls to ensure that the organizational approach is effective at achieving overall purchasing and internal process efficiency improvement.
Historic and current data are used to develop performance measures around controllable factors such as cost reduction efforts, supplier relationships, service response time, quality and operations.
Progress is regularly reviewed by upper management.
Realistic goals are set and standards are met within a viable timeframe.
Business Impact
It provides an objective basis for evaluating the performance of the purchasing organization.
It provides targets for achievement.
Leading Practice 3
Balance the use of centralized and decentralized purchasing systems to meet customer needs.
Cost, quality, quantities and locations of critical purchases are effectively controlled.
The right mix of operations provides a quicker and more efficient and accurate exchange of information.
Business Impact
The quality of critical purchased materials can be more efficiently controlled.
Longer-term strategic supplier relationships can be more effectively established and maintained.
Strategic activities can be concentrated and controlled more efficiently.
Leading Practice 4
Determine the criteria for selecting suppliers.
This provides direction and focus for the supplier selection process.
Improve and control the quality of supplied materials and services.
Business Impact
It provides an objective basis for supplier selection.
It provides targets for supplier performance.
The supplier selection process is organized and improved.
Leading Practice 5
Optimize the number of suppliers and develop close vendor relationships that achieve total delivered cost targets and meet specific customer needs.
The systematic selection process includes criteria for classifying and choosing preferred supplier candidates who can best meet internal and external customer needs and provide high-quality products or services at fair prices within stated timeframes.
The comparison process uses relevant criteria, including anticipated and historic purchase volumes, performance history and distribution capabilities.
Business Impact
Purchasing costs are reduced.
Negotiating and contracting efficiency are improved.
The quality of the product is improved.
Leading Practice 6
Reduce processing costs and cycle times for smaller orders and for routine purchasing transactions.
Purchasing has studied and analyzed the flow of smaller and routine purchase orders from inception through hand-offs to the appropriate department for payment.
Processing steps have been reduced to a minimum through direct-from-your-terminal ordering, increased efficiency or using procurement credit cards.
Business Impact
Processing costs are reduced.
The time-consuming approval process is minimized.
Learn more about purchasing by exploring these related publications on KnowledgeLeader:
Purchasing and Inventory Management: Preliminary Control Assessment Questionnaire
Purchase-to-Payment Process Leading Practices
Purchase Materials and Supplies RCM