Each month, we'll be giving our social media followers special access to download one of our most popular recently published tools.
Read More
Topics: Audit Report, entity-level control, audit planning, free tool of the month, Sarbanes-Oxley Act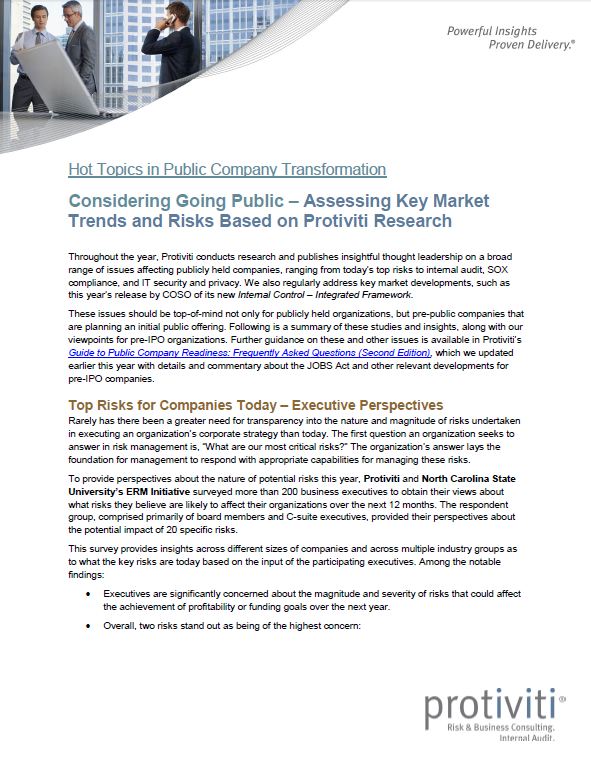 Throughout the year, Protiviti conducts research and publishes insightful thought leadership on a broad range of issues affecting publicly held companies, ranging from today's top risks to internal audit, SOX compliance, and IT security and privacy. Protiviti also regularly addresses key market developments, such as this year's release by COSO of its new Internal Control – Integrated Framework.
Read More
Topics: Protiviti, information technology risk, initial public offering, security, strategic risk, Sarbanes-Oxley Act, PCAOB