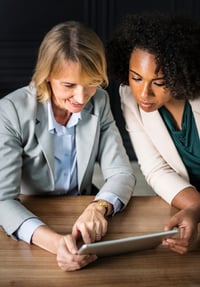 Globalization, increased transparency of business activity, pervasive media coverage, and the growing complexity of business and business relationships have increased the ethics and compliance risks for organizations. There is greater likelihood of wrongdoing being exposed by the media, watchdog groups or government agencies or through a firm's internal systems. Illegal or unethical acts can be done intentionally by people of bad character or unintentionally by people who made decisions without full knowledge of what they were doing. The damage to a firm's reputation and the huge costs associated with fines and litigation can destroy a company. Therefore, managing for legal and ethical excellence has emerged as a critical as well as morally imperative function for all organizations.
Globalization, technology and expanding economic development have propelled business to a leading role in shaping the course of human events. With that influence comes a greater sense of responsibility for work that balances achievement with environmental sustainability, provides more good than harm, spreads wealth, and focuses on long-term outcomes over short-term gains.
Increasingly, people are attracted to companies they perceive as sincerely striving to operate at a high level of integrity and with concern for the impact of their work. The notion of responsible business practices – ethics, corporate citizenship and community involvement has emerged as a legitimate factor in helping people make decisions about the products they buy and the companies they elect to do business with. Ethics and compliance management drives these efforts.
Best Practices
Aggressively managing legal and ethical affairs is how companies create a values-based culture that guides their employees in building trust with clients and customers, establishing a reputation for quality and integrity, and working toward the betterment of society. Ethics management is led from the top down. It encompasses every stakeholder within the company's purview.
Create a values-based culture that encourages employee commitment to highest ethical standards.
When companies establish an ethical environment led by example and commitment from each level of management, they perform better financially, have higher rates of employee retention and satisfaction, and are more likely to make better decisions than organizations that do not actively manage for high ethical performance.
Employees need to believe their managers are truly committed to doing things the right way as opposed to just giving superficial endorsement to ethics in order to protect their own self interests and legal obligations. The perception employees have of their top management's commitment and adherence to the company's ethics and compliance guidelines is a critical factor in the overall success of those efforts.
In an atmosphere of trust and sincerity, employees are encouraged to seek guidance from within the organization when faced with ethical dilemmas, and they are rewarded for their ethical behavior as much as for their job performance. Consistency between the ethics policies and actual organizational practices exists at all levels of the organization. To improve and adjust policies, management relies on feedback from ongoing ethics and compliance training.
Throughout the organization, open communication with top managers is established so workers can feel comfortable discussing ethics and reporting bad news or questionable behavior. The company has clear rules on gift giving and receiving as well as other areas most susceptible to ethical lapses.
Establish ethics guidelines that can best transcend international boundaries.
An increasing number of companies are finding it necessary to compete at some level on an international scale in order to thrive. Mass media coverage across an ever more connected global society and increased complexity and risks of business determine that how multinational companies conduct themselves will come under more scrutiny and observation than ever before. Business ethics and legal compliance now encompass a worldwide community and carry great responsibility.
Leading multinational companies strive to ensure fair and equitable working conditions for employees at all of their locations and within their joint venture, subcontracting and supply chain relationships. They set high standards for integrity and values that transcend boundaries, but at the same time they are sensitive to local customs and adjust for them where appropriate. Because many ethical dilemmas encountered in foreign countries are not easy to resolve, best practices companies have the courage to stand by their beliefs and the imagination to create solutions that satisfy all conditions.
Enlightened multinational companies have joined with government and watchdog groups within the countries where they do business to forge a global business ethic. They seek to help create momentum toward eliminating bribery and corruption and contribute to the prosperity and growth of global economies and local communities.
Adapt ethics policies and aspirations to address technology and e-business.
Advances in technology, and in particular the internet, have helped drive businesses into the so-called new economy. Technology has empowered employees throughout all levels of organizations with the tools and ability to accomplish cross-functional tasks and engage with their company's various stakeholders in more compelling ways than ever before. Electronic commerce capabilities have opened a new realm for business, one that requires a specialized approach to ethics and compliance management.
Enlightened companies extend their ethics policies and training to address email and internet usage, employee monitoring technology, and customer information management. At the same time, they use technology to improve ethics training and related communication. Whatever form their policies take, leading companies are open about their processes and explain their rationale. They do not secretly observe employee behavior simply because they have the tools to do so.
Embrace authentic corporate citizenship responsibilities.
Integrating corporate citizenship with organizational decision making enables companies to meet the needs and respond to the concerns of their various stakeholders. In this way, companies create strategies that improve their performance, meet the public's expectations for a range of social and environmental goals, and strengthen stakeholder relationships – a triple bottom-line approach to doing business. They aim to strike a balance between optimizing stakeholder value and maintaining authentic social accountability.
Auditing a company's processes from a social, ethical and environmental perspective is central to effective corporate citizenship. Done with integrity and authenticity, these auditing practices enable companies to attract socially conscious customers, align philanthropic efforts more closely with strategic goals, forge stronger connections with stakeholders, and improve internal assurance processes. When companies set high standards and live up to them, they are able to ask the same of the people and companies they do business with. To strengthen these efforts, leading companies enlist the participation of outside groups, including critics, even asking some to serve on their boards of directors.
Involve human resources in the quest for excellence in ethics and compliance management.
Human resource departments are primary gatekeepers for companies and hence play an influential role in shaping, maintaining and communicating codes of conduct. For companies, emphasizing the welfare of employees and stakeholders on the one hand and striving for profit maximization on the other are two priorities that often conflict. One of the critical ways leading companies bridge this gap is through proactive human resource measures that focus on helping organizations live up to their ethical ideals.
Leading companies assess job candidates for their ethical qualities and values as well as their skills and experience. They set realistic goals and provide the necessary resources to accomplish them so as not to entice employees into cheating the system or customers. Most importantly, they encourage employee discussion of ethical issues faced by the company so they can continually adjust their policies. In recruiting people of sound character, ensuring fair and achievable goals, facilitating employee participation, and using ethical hiring tactics, human resources plays an important role.
Commit to continual improvement of the organization's ethics quotient.
Ethics and compliance management is a human process and so is improved through reflection, evaluation, and ongoing dialogue with employees and other stakeholders. Companies that create innovative ways to promulgate, assess, and refine their ethics and compliance programs enhance their reputation and maximize all the resources directed at these programs. They also avoid the complacency and hubris that take hold when companies believe that nothing bad can happen to them simply because they install ethics and compliance policies in the first place.
The key to continuous improvement is the ability to identify gaps between policy and execution, provide effective and periodic employee training, and stay abreast of ongoing changes in technology, social expectations, and business risks. Creating a risk profile and determining what employees think about the company's ethics programs and how well their managers abide by them is critical to the process. Leading companies measure ethics-related criteria over time and require their boards of directors to play an active role in ethics and compliance oversight.
KnowledgeLeader has a number of additional resources that you can dive into on this topic: