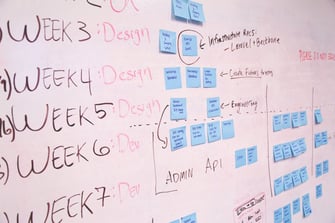 It seems like everybody is wearing a lot more hats these days and finance leaders are no exception. Of course, this means that they are finding it increasingly difficult to balance the multitude of responsibilities and non-routine initiatives facing the finance function.
Every day, management of all levels of finance are dealing with questions like the following:
Are we on top of the latest regulations and requirements?
Where can I find and how can I attract more relevant specialists?
We have a lot of opportunities to improve—how do I know what projects we need to focus on?
We are great at identifying improvement opportunities; why aren't we seeing change?
Why do our ops finance groups continue to add staff? And why do they have so many spreadsheets?
Why are our processes so manual—we have a leading ERP?
How do I staff non-routine events?
Furthermore, in conjunction with Protiviti's past Finance Capabilities and Needs Assessments, survey results reflect a significant gap in skills for managing the expanding priorities within the finance function. Some top areas may even be familiar to those who deal with these issues every day, including project management, dealing with confrontation, negotiation and presentation skills. Balancing these areas with the existing day-to-day functions of finance leaders can severely limit the ability to work with multiple parallel initiatives and results in a "start-stop-start up again" environment.
Combined with issues surrounding differing visions or roadmaps with senior management, implementation of improvement plans will fail, or portions fail due to divergent priorities reflected in the performance measurement systems and behaviors of stakeholders in the various organizational units.
It quickly becomes clear that a dedicated PMO (program management office) will provide a superior position to identify and address these issues early in project lifecycles.
The PowerPoint document on KnowledgeLeader, Managing Large Scale Business Projects Guide, presents and addresses these concerns with our perspectives and guidelines for putting in place the fundament building blocks of transformational change.
Make the case for driving change in your organizations finance function and visualize compelling opportunities and strategic improvements with recommendations presented in this guide.
For more guidance on the Project Management topic, take a look at some of these great tools:
Also check the Finance Business Process Topic page for more great tools.
Also, we've done some remodeling and updated the look of KnowledgeLeader, so let us know what you think!