We're excited to announce that our next CPE webinar with popular KnowledgeLeader writer Ann Butera is happening soon! Ann picks the topics for her articles and webinars based on popular trends in Protiviti's Internal Audit Capabilities and Needs benchmarking study. This webinar is meant to help prepare you to implement lean and agile techniques into your audit function. Make sure to register for her upcoming webinar to claim your seat! Then check back on KnowledgeLeader before the webinar begins to see the article she writes on the topic as well.
Date: Thursday, June 08, 2017
Time: 10:00 AM Pacific Daylight Time
Duration: 1 hour
Description: Everyone wants to produce more with less. One way to accomplish this is by incorporating lean and agile techniques into your audit approach. But before you begin, there are four critical issues you need to address. Making these decisions will help you avoid audit risk, while remaining compliant with the IIA Standards. Join us for this webinar with Ann M. Butera, CRP, and President of The Whole Person Project, Inc., to discover these critical issues and how to address them.
Speaker Bio: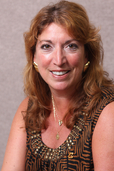 Ann M. Butera, MBA, CRP
President, The Whole Person Project, Inc.
Ann M. Butera, MBA, CRP, President of The Whole Person Project, Inc., an organizational development consulting and training firm, is a frequent conference speaker, and served as audit committee chair for a financial services firm. She welcomes your reactions and questions concerning this webinar.
Ann published her first book, "Mastering the Five Tiers of Audit Competency: The Essence of Effective Auditing" in May 2016. She shares best practices for every stage of the audit and explains how and why the most effective auditors master five essential competencies. New and seasoned auditors will benefit from her insight culled from over 30 years' experience in training thousands of their peers.
See more from Ann Butera: