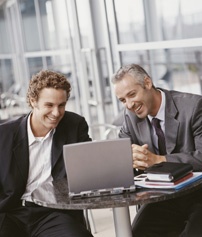 If you're a subscriber to the KnowledgeLeader newsletter, you know that we often announce upcoming webinars hosted by Protiviti. Topics can include a variety of topics of concern to audit and risk management professionals, and some recent examples include "Digitization: What Does This Mean to Internal Audit," "PCI DSS 3.2 Webinar – What You Need to Know" and "Impacts and Challenges of CECL and IFRS9." All of these can be found on Protiviti's Webinars page.
Sometimes, we'll hear from people who have signed up for a webinar but aren't able to view the content, so I thought I would go over the basic troubleshooting for webinar issues.
The best place to start is to check to see if your system meets the minimum requirements for the webinar. We currently use ON24, so for the most up to date requirements, you might want to check their page here.
You will also want to check to make sure you have the latest version of Adobe Flash. The Adobe website will tell you the version you have installed and provide a link if you need to update. If your Flash Player is up to date but not working, you might want to uninstall Flash, then do a fresh re-install.
If things still aren't working, it's a good idea to try clearing cookies & cache and restart your browser. If that doesn't do the trick, you might want to check with your IT guys and find out if the content might be blocked, or if they can help in general.
One last note about the webinars: If you can't make a live webinar, you can always view the recorded version afterward. However, CPE is only available to attendees of live webinars. It is not available for recorded webinars.