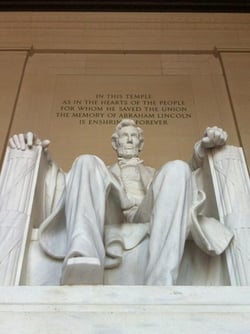 Business and government have long maintained an adversarial relationship. The business community objects to any government interference in commerce, and government believes it has a duty to protect the public interest with laws and regulations that promote fair competition and force the business community to be a good citizen. In recent years, government efforts to protect the public have drastically increased the cost of doing business. As a result, many companies are rethinking their government relations strategies and identifying ways to improve their relationships with government and the general public.
Perhaps most notable is the change in lobbying styles. Rather than spending millions of dollars to simply influence votes, many companies are educating legislators on business issues and emerging industries so that they understand how their votes affect the economy and the competitive landscape. These companies are also measuring grassroots support for their policy positions because they know that legislators listen to their constituents. Some are even targeting the general public through commercial advertising, effectively selling a policy position as they would their products and services.
The objective for most companies today is to achieve their policy goals without alienating others. They will exert their influence into the legislative, regulatory and political processes, but in an ethical manner that builds strategic partnerships with legislators, citizens and other business interests who can advance a strong and healthy economy.
Best Practices
The best practices that follow provide insight into how companies of all sizes can develop a program for proactive government relations:
Assess the policy environment to measure the need for government relations
Companies that are committed to government relations have a keen understanding of the legislative, regulatory and political environments in which they do business. They know that in order to effect change and influence policy that is more conducive to their work, they must first understand how various laws and regulations help or hinder their business objectives. Those that regularly assess the policy environment around them have a better understanding of current issues and how they can address them by investing in government relations initiatives.
Leading companies measure the need for government relations by researching past, present and future policy trends and the associated compliance costs. They look at the source of any policies that are particularly burdensome to find out who sponsored the enabling legislation and why. They want to know which interest groups or political parties support the policy and which oppose it. They also gather information on any significant reports or studies that would indicate where the issue is going and whether it is part of a larger movement. And, if so, what the company can expect in the next wave of policy proposals.
Influence public policy with a proactive government relations strategy
A proactive government relations strategy gives a company greater control over legislative, regulatory and political forces that impede business growth and development. It also facilitates greater cooperation and understanding between business and government, encouraging both sides to work together to build a strong and growing economy.
Most companies hire professionals with experience in government affairs to manage their policy initiatives. These professionals then work with the executive leadership to develop a strategic plan that supports the company's business objectives. The plan identifies policy positions and ways to promote them to win the support of legislators. It also outlines procedures for tracking new laws and regulations so that a company can apprise employees and customers of any changes in its business operations.
The success of these initiatives depends on the resources that a company has available to support government relations. For example, a company must determine whether it can best achieve its strategic goals individually or in collaboration with other companies that share its policy objectives. It also assesses any outside relationships that would prove beneficial, such as professional lobbyists, media relations experts or well-organized citizens groups that could encourage grassroots support.
Hire experienced lobbyists to educate lawmakers on business
Lobbying has taken an interesting turn in recent years as public criticism against big business and other power brokers that can "buy votes" has produced new rules that regulate how lobbyists interact with politicians. In response, companies that routinely wined and dined lawmakers have embraced new tactics. In particular, they influence votes by using lobbyists to educate legislators and their staffs on business and industry and have become an invaluable source of information on complex or evolving issues like electronic commerce. When lobbyists are knowledgeable about business and willing to discuss the economics behind a company's policy positions, legislators are more likely to listen and may even invite lobbyists to assist them in drafting legislation.
Before hiring lobbyists, leading companies develop a profile of the desired skills and characteristics, including political experience and business acumen. They also decide whether they want to hire staff lobbyists or contract with outside professionals on an as-needed basis. Companies that share similar goals often pool resources and hire lobbyists to represent them together. This approach creates a more influential voice, but must not compromise a company's individual policy positions.
Lobbyists represent a company in every aspect of the legislative process and attempt to develop a good working relationship with the legislators and their staffs. Leading companies routinely monitor their lobbyists' activities to ensure that they accurately represent the company's interests and, if more than one lobbyist is on the job that they deliver a consistent message. Companies also establish performance measures and evaluate the lobbyists' work at the end of each legislative session.
Institute guidelines to control employee contact with policy makers
When employees engage in unethical or illegal political activity they can destroy a company's reputation as well as its ability to influence government policy. Serious violations subject the company to costly penalties and fines, which, in turn, produce negative publicity. Leading companies mitigate this risk by implementing a code of conduct that outlines appropriate contact with lawmakers, regulators or citizens groups.
The most effective policies address issues of confidentiality, public trust, conflicts of interest, professional standards and compliance with any laws that regulate lobbying or other political activity. They undergo legal review to make sure that all points are covered and are then distributed companywide so that every employee understands the company's positions. Leading companies review these policies annually to make sure that they comply with the law.
Join professional organizations with an active business lobby
Professional trade or service organizations offer companies an affordable option for increasing their visibility and influence in government. Many have a full-time staff devoted to government relations, including lobbyists who work directly with legislators and regulatory agencies. These organizations also monitor activity so that they can educate members on new or proposed laws and regulations that would affect how they do business.
Leading companies join professional organizations that share their legislative, regulatory and political goals. This strengthens their voice in government and advances their political agenda at a relatively low cost, usually just membership dues. Many national level organizations, such as the U.S. Chamber of Commerce and the American Medical Association, exert extraordinary influence that a company cannot garner on its own, because lawmakers give organizations that represent thousands of voting constituents considerable attention—a fact that many companies consider when deciding which organizations to join. In addition, the most powerful organizations often form alliances with other industry groups to fight or support specific legislation, extending their influence even further.
Mandate executive approval of all political contributions and lobbying
Corporate political activity falls under the jurisdiction of a company's executive leadership or board of directors. As guardians of the company's reputation and fiscal strength, they approve all political contributions and lobbying to make sure that the company's positions are accurately represented and with a consistent message. Executive leaders also have the resources to assess how political activity affects shareholders and customers in addition to the business and can redirect resources immediately if problems arise.
Companies without a board of directors to oversee political activity often designate a senior executive or a small team of senior executives to direct political activity. This group stays current with the laws that govern political donations and lobbying and monitors any activity within the company to make sure that all employees are in full compliance. Perhaps the most sensitive issue that it addresses is campaign contributions. Leading companies acknowledge that this is a strategic decision, designed to court favor with legislators and other government leaders. Many contribute on multiple levels—to individual legislators, political parties and political action committees (PACs)—but prefer to maintain a level of confidentiality because of how customers may perceive contributions that appear excessive.
Related Resources on KnowledgeLeader:
Manage Government Relations Key Performance Indicators (KPIs)
Develop Public Relations Program Key Performance Indicators (KPIs)
Manage Relations With the Board of Directors—Key Performance Indicators (KPIs)