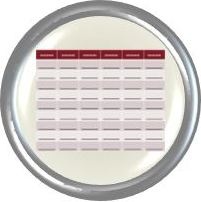 Financial consolidation is the process of combining the financial results of several subsidiary companies into the combined financial results of the parent company. During this process, business complexities arise, questions must be answered, and long hours are often clocked by employees in the accounting and finance departments. It's also a good time to think about how to improve the internal control structure to keep the process running smoothly.
KnowledgeLeader's most recent risk and control matrix focuses on the consolidation process. Once again, our subscribers told us this was a popular document as it landed as the most viewed document for the week of November 30, 2015.
Sample risks discussed in this document include:
Consolidation may not be performed timely
Discrepancies between subsidiary ledgers and controls accounts may exist
Eliminating journal entries may be incomplete or inaccurate
If you liked this document, you might also be interested in these other financially-focused RCMs.
Continue to monitor KnowledgeLeader's RCM tool area. There is more to come!