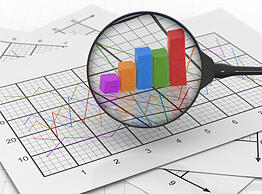 Each quarter, when I take a look at which audit tools and publications were most popular on KnowledgeLeader, I learn a lot about which content resonates most with our subscribers.
This quarter's Top Ten proves that our RCM area continues to be a valuable resource—there are three RCMs in the list, and our ever-popular Accounts Payable RCM holds the number one spot for the second time since it was published in August of last year.
We're proud of our RCMs, but we're also very proud of the other variety of content we're able to provide you with and we hope that we're able to make your jobs easier on a regular basis.
If you haven't yet, check out and download the items in the Q2 2016 Top Ten; there are some great resources in the list!