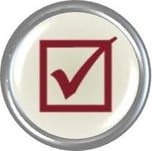 At the beginning of each year, the KnowledgeLeader team publishes its top 25 pages from the previous year, as determined by subscribers like you. Not surprisingly, the Risk Oversight and Risk Management Questionnaire was the most viewed page in 2014.
Internal auditors have traditionally focused on operational compliance and reporting issues. Though these matters have always been important and will never cease to be important, they usually don't end up on the C-suite floor unless there's a problem worth escalating to that level. To gain access to the C-suite more frequently, the leading CAE needs to think more strategically when evaluating risk and formulating audit plans. The value of the internal audit function is enhanced by an auditor's considerations of the validity of strategic assumptions, the organization's strategic alignment, and progress toward executing the strategy. These suggestions help internal auditors see the big picture more clearly when interpreting audit results.
This questionnaire can be used as one of the strategic tools a leading CAE uses to establish relevance with the board of directors. They do this by establishing an understanding of the organization's business objectives and strategy and identifying risks that create barriers to the organization achieving its objectives and executing its strategy successfully. This requires analyzing the trends behind shifting priorities, bringing these issues to the board and audit committee, and helping craft an organizational culture capable of effectively responding to the escalating speed of change and risk.
The KnowledgeLeader team welcomes you to download this tool.