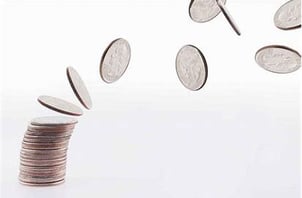 Pricing is defined as the monetary value an organization assigns to a particular product or service.
When setting prices, an organization must consider a wide variety of financial market factors in order to effectively determine prices for products and services.
These factors may include the following:
Interest rates
Currencies
Equities
Financial instruments
Each of these factors may negatively or positively impact pricing levels that organizations assign to their products or services. In addition, a company must also consider competitor pricing. Companies should set prices low enough to attract customer purchases, but high enough to ensure that the product is profitable.
With traditional pricing models, pricing was complex, primarily due to the amount of time required to evaluate whether prices were competitive between organizations, since pricing information from other organizations was not readily available. Organizations could also price their products based on their needs and requirements (i.e., the cost of the product or service) without researching their competitors, and allow consumers to decide what purchases to make and where to make them.
Pricing in the electronic age has become more competitive and challenging, since prices are now readily available to consumers and organizations via the internet. With vital pricing data readily available, companies have the ability to easily set prices below their competitors in an attempt to gain market share and increase profits without incurring a significant amount of additional time and expense. Such pricing schemes may force organizations to re-evaluate their pricing methodology and strategy to avoid being significantly undercut while remaining competitive in their respective industries.
Companies must obtain relevant information to support pricing decisions. Without accurate data, the result can be unrealistic prices that may not be the best available. This may lead to prices customers are unwilling to pay, ultimately causing losses in profit, revenue and business. In order for organizations to ensure their profitability, they must continually monitor the prices of their products and services as well as their pricing methodology and strategy, as they could change from transaction to transaction.
Pricing in Today's Market
With the emergence of the internet, comparing prices across a number of sources has become significantly easier. For instance, in the business-to-business (B2B) market, Company XYZ conducts online auctions for industrial parts, raw materials, commodities and services, in which suppliers compete in real time for the orders of large buying organizations. The web is a virtual marketplace that is unrestrained by time or location, as it has the ability to make pricing information available anywhere, to anyone, at any time, whether via a PC, a web-enabled mobile phone or digital television.
The advent of this economy brings about increased transparency in e-business, which has resulted in the emergence of dynamic pricing, where prices can be altered minute to minute and from transaction to transaction. Examples of dynamic pricing models include auctions, bartering and haggling. Previously, a number of barriers to dynamic pricing existed, which the new economy eliminated or reduced. Some of these barriers are described as follows:
| | | |
| --- | --- | --- |
| Barriers to Dynamic Pricing | Traditional | E-Business |
| Menu costs | High costs of changing tags, updating catalogs, rewriting price lists, etc. | Digital information can be changed easily and inexpensively. Suppliers can update prices in real time or have prices updated automatically. |
| Information costs | Difficult-to-gather information on competitors' offerings and prices | Both businesses and customers can access a wealth of information over the internet. Suppliers are more informed about their competition; buyers are more discerning about price. |
| Switching costs | High cost of switching | Customers can click between companies in seconds to compare them. Customer loyalty can no longer be assumed. |
| Barriers to entry | May be high due to legal, technical, environmental or competitive reasons | Barriers are reduced when new entrants can replicate successful business models and establish a web presence with minimal upfront costs. |
Because of the above differences, those operating in the e-businesses environment find themselves operating in an increasingly competitive environment with new entrants and increasingly aggressive buyers. Other organizations, however, find themselves able to define new markets or enter markets that were previously closed to them. This presents numerous price and strategy implications for suppliers and buyers. For instance, as buyers and suppliers have become more accustomed to a dynamic price environment, fixed prices are becoming less and less common. Organizations that are able to offer non-replicable, unbundled or customized products do not face the same degree of competitive pressures to reduce prices. To implement any pricing approach effectively, businesses must align pricing with both their overall strategy and their business processes to ensure that the right information is collected to segment the market and price effectively. Although dynamically set prices are not necessarily lower than old economy prices, dynamic pricing allows companies to discover the real value of products and services much more efficiently than the more traditional price approach taken in the old economy.
Pricing Strategies
Some businesses are able to achieve higher margins by placing pricing decisions in the hands of the customers. B2B auctions have enabled companies to realize higher prices for surplus materials than were previously achieved. Consumer auction sites provide more examples. Another strategy is to expand the cost/willingness-to-pay differential so that value is created for both consumers and businesses. Greater customization can lead to greater value for customers, for which they will be willing to pay a higher price. Digital products in particular lend themselves to different forms of "versioning." For instance, consider the following:
Comprehensive: Different pricing for a summary and the full version of an article
Annoyance: Online businesses allow paid-up members to switch off advertisements
Speed: Programs are available to students with a cheaper and slower version
Convenience: Company XYZ offers prices based on restricted or unlimited internet usage packages
Data Processing: Company XYZ's tax cut software automates the filing of tax returns, but for a higher price, the software can highlight details that would catch the attention of the Internal Revenue Service (IRS)
Image Resolution: Company XYZ offers photographs at different degrees of resolution for different prices
The pricing of intangible assets is assuming new importance, which gives rise to complex pricing issues. Increasingly, we see a de-coupling of the tangible and intangible content of product sales. Traditionally, goods and services could be priced effectively by reference to their marginal cost. In today's economy, intangible products and services cannot be priced using this method, since the marginal cost is often zero. In such instances, prices must be aligned with the customer's willingness to pay and the value the intangible product creates.
One strategy that is still appropriate is the focus on product development and innovation. There is now a very short window of time during which a new product can earn high returns before competitors replicate the success and flood the market with similar products. Improved real-time analysis of customer needs and faster lead times for innovation are vital in this environment. To maintain prices, firms must be one step ahead of the competition and continuously introducing new products and services before the competition catches up. An organization must always be thinking about its next innovative product or service.
As prices become more transparent to both buyers and sellers, pricing strategies will become more important. As prices become more dynamic, pricing strategies become more complex. In essence, the key to pricing is to discover where value lies in the eyes of the customer and to ensure that an organization's business model delivers it effectively and efficiently.
This information on pricing risk was taken from KnowledgeLeader's Pricing Risk Key Performance Indicators (KPIs) benchmarking tool. This tool also includes business risks related to pricing, management practices and performance measures, and questions to consider.
More KnowledgeLeader related resources: