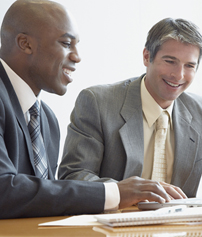 Entering a new year includes two daunting tasks: reviewing 2016 and planning for 2017.
Today I spoke with someone who was working on a Sarbanes-Oxley Year-End Audit Report and also looking forward to the new year, so I thought I'd go over some items that she found helpful on KnowledgeLeader. Some of these can really help with the end of the year rush we always feel as we close out the year and begin a new one.
SOX Year-End Update Testing Memo
This memo defines the process a company uses to update testing of internal controls for Sarbanes-Oxley compliance purposes near or at the year end.
Sarbanes-Oxley Year-End Audit Committee Report
This report to the audit committee focuses on the progress of the Sarbanes-Oxley Section 404 program.
Section 404 Compliance: Planning for Next Year
Year Two of Section 404 compliance for most accelerated filers is shaping up to be a year of incremental improvement. Management has taken a hard look at items such as number of key controls and testing scopes. This issue of The Bulletin focuses on some of the opportunities companies should consider as they plan for Year Three.
Setting the 2017 Audit Committee Agenda
This issue of The Bulletin suggests 10 top issues for audit committees to consider for the coming year based on Protiviti's interactions with client audit committees, roundtables and discussions with directors, and surveys conducted in 2016.
Executive Perspectives on Top Risks for 2017
This report from Protiviti and North Carolina State University's ERM Initiative contains results from the fifth annual risk survey of directors and executives to obtain their views on the extent to which a broad collection of risks are likely to affect their organizations over the next year.
What are your biggest tasks in changing out the new year?