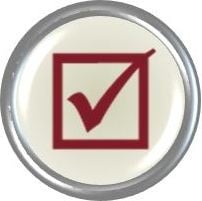 Nearly every day I get asked the best way to find a particular type of content, and it's one of my favorite requests because it gives me an opportunity to introduce people to the power of the Topics page. OK, most people wouldn't get excited about the Topics page on an audit and risk management site like KnowledgeLeader, but I think it's great.
Why is it great? Well, I'm glad you asked.
We recently covered the search function on KnowledgeLeader and how it can be pretty powerful once you know all the tricks, but now I want to take a different approach to finding material on the website. The Topics tab on the website is a great place to start when you aren't sure where to start.
I remember one day someone told me they needed "EVERYTHING" because they were starting up a new audit department. As we talked they described that they needed audit programs for different business cycles and didn't know where to start. So we made of list of the cycles she was looking for and then came up with topic page for each item, like so:
Financial Statement Closing: Close the Books Topic Page
Payroll Cycle: Payroll Topic Page
Procurement Cycle: Purchasing & Accounts Payable Topic Page
Sales and Receivables: Accounts Receivable Topic Page
Fixed Assets Cycle: Fixed Assets Topic Page
Treasury Cycle: Cash & Treasury Topic Page
Or maybe your area is IT and you've got a big SOX assessment coming up, then you'll want to check out the Sarbanes-Oxley Act topic page.
Maybe you just want to see what we have in your industry, like Financial Services, Healthcare or Technology. There's a page for that!
Once on a topic page, the results can be narrowed using the filters on the left side so you get right to the Audit Programs, Checklists or Report templates in the area you need.
So even though it's tempting to go straight for the search bar, I really suggest you check out the Topics tab and take a look around when planning your next big project.
Thanks for reading, and let us know if there's something you might want help finding!