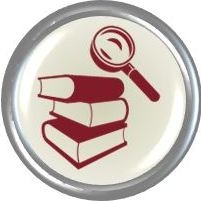 One common comment I get from KnowledgeLeader users is that the sheer number of documents can be overwhelming. It's a beautiful thing to know that KnowledgeLeader has several hundred documents that match your search, and yet it can also be a bit intimidating.
Don't worry, there's an easy way to wade through all that great material to get to what you need.
For example, you just did a search on "Internal Audit Report" and you immediately see more than tons of options come up on the search results page. What you need now is a way to narrow those results. We can do that! Let's look at the filters on the left.
First there are some Search Settings that can be very helpful:
"View By" lets you sort by how relevant the post is to your search query or by the date, newest to oldest. It defaults to Relevance, so the entries with the closest match to your search will come up.
"Using:" has three options, with the following effects:
All Words: The default, this only returns results that have all of the words from your search, in any order and anywhere in the text. "Internal Audit Report Sample" would bring up any document with "Internal", "Audit", "Report" AND "Sample."
Any Words: This returns all of the results that contain any of the words, so a search on "Process-Level Control" would bring up any document with "Process", "Level" OR "Control."
Exact Phrase: This return only the documents with the exact phrase, so a search on ""internal audit report sample" will only bring up documents with those words, in that order.
"Word Variants:" By default, search does not return results that include misspellings and word variants. So, for example, a search for "audit" will not return results with related words such as "auditing", "audits", etc. Change this setting to "yes" to include word variants and misspellings in the search results.
"Search Scope" is set to "Title and Summary Only" to bring up the most relevant results, but if you'd like to broaden your search to documents that mention your search terms, you can try "Full Page"
Now for the really good stuff—filters to Narrow the Results!
First is the Content Area to filter for the type of document you're looking for. This can include Audit Reports, Articles, Benchmarking Reports, Checklists & Questionnaires, Policies & Procedures and more! If we did the search above on "Internal Audit Report" and then checked off the Content Area checkbox for Audit Reports, the results would narrow down to just below 40 entries.
We're making progress!
Now let's pick a Topic. As we scan the Topics filters, we can see the number of items that matches the search terms and the Topic filter. I can see there is a filter for IT Audit that has 14 results. Now that's pretty manageable!
The last filter focuses on the Publish Date. If you're looking for only the freshest content, pick "Last 30 days" and you'll get only the matches that were published in the most recent 30-day period. This is also handy if you currently have a free trial that is limited to the most recent 18 months, so you can narrow the results to just the items you can download.
For more handy search tips, there is a Search Help page here, and of course we're happy to hear from you, so feel free to leave a comment or send us an email!