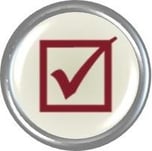 Below I have a few paragraphs about our free trial program, but if you're the kind of person that likes to skim, let me skip to the important part:
Free trials at KnowledgeLeader are totally free and never cost you a penny, ever.
I know sometimes companies give free trials with the idea that they will just upgrade you automatically and bill you for something you just wanted to try out. We've all seen it, right? Let me emphasize this again:
Free trials at KnowledgeLeader do not upgrade automatically, ever.
At the end of your free trial to KnowledgeLeader, we'll ask what you thought and if you choose not to upgrade your account, it just expires at no cost or obligation to you. During your free trial, you have totally free access to the most recent 18 months of published audit programs, articles, tools and templates. Risk and Control Matrices (RCMs) and KLplus courses are exclusive to paid subscribers.
Considering KnowledgeLeader has built this repository for more than a decade, 18 months doesn't sound very long. The good news is we are always adding new content. So at any given time, that 18-month access can include more than 600 of the freshest articles, tools and templates. Certainly enough to give you a sense of the value and service at KnowledgeLeader, right?
Take a look and see why KnowledgeLeader has a 90% renewal rate!