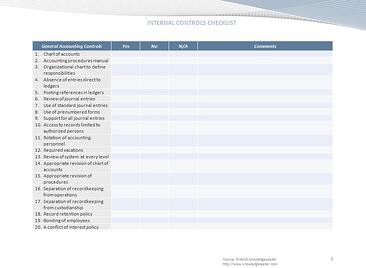 Each month, we'll be giving our social media and blog followers special access to download one of our most popular recently published tools.
February's free tool: Internal Controls Checklist
This checklist of common business process controls can be used during the audit planning phase to guide the creation of internal audit work programs. Example business processes in this questionnaire include: accounts payable, accrued liabilities and other expenses, intangibles, and shareholders' equity.
This checklist was the most popular tool on KnowledgeLeader in the month of January.
Thanks for being a part of the KnowledgeLeader social community!
Download the Internal Controls Checklist: