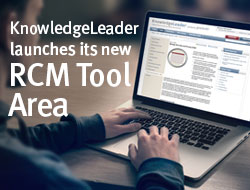 KnowledgeLeader's close the books topic is populated with over 55 documents. Our content in this area is popular—new close the books tools and publications end up in our weekly top five most viewed pages nearly every time they are published. This was definitely the case when we published the General Ledger Accounting—Close the Books RCM.
In the first week of publish, the number of views this RCM received was double the amount typically received by the top spot in our Weekly Top Five. Over half of these RCM views occurred on the first day it was published. Needless to say, the tool was popular.
Click here if you are interested in learning more about KnowledgeLeader's RCM content.
Before we part ways, feel free to explore three other close the books tools available on KnowledgeLeader: