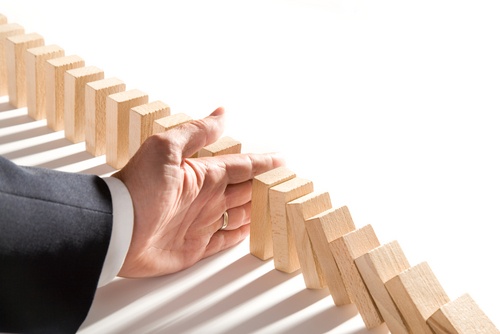 If your organization were to face an extreme event, would it be able to continue normal operations? If your answer is yes, then you surely have a robust business continuity management strategy in place. If you're not confident about your company's business continuity plan, however, there's no better time to strengthen it than the present.
Cyberattacks, supply chain issues, extreme weather and pandemic risks are just a few examples on an endless list of events that can bring a business to a standstill. Although we all know these risks exist, many companies do not fully consider them as true threats to business until it's too late and loss has already occurred.
The bottom line is, a good business continuity strategy is your organization's best defense against the inability to recover in the wake of a disaster.
If you're even the slightest bit unsure about how your organization's risk control environment will hold up, browse through KnowledgeLeader's Business Continuity Management topic area. There, you'll find more than 70 tools and publications addressing the subject, including the third edition of Protiviti's excellent Guide to Business Continuity Management FAQs.
A good indicator that organizations are interested in strengthening their BCM is the popularity of our recently published Business Continuity Management RCM, which was not only the top viewed item on KnowledgeLeader the week it was published, but also received three times the views our top item normally gets.
Sample risks this RCM covers include:
Inability to recover and restore critical business data.
Informal and/or ineffective management activities and practices could delay/prevent a successful recovery of business processes.
Execution problems or issues during backups of financial data are not identified, reviewed, researched and resolved on a regular basis.
In all, our business continuity management content spans a wide range of risks and industries, so check it out and get confident about your BCM strategy.