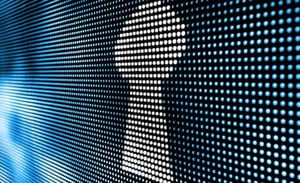 A lockbox is a bank-operated address to which a company's customers can send their payments. The primary benefit of lockbox services is increasing speed and efficiency in the accounts receivable process. The bank opens the incoming mail, deposits all received funds into the company's account, and scans the payments and any remittance information. Lockbox accounts reduce the effects of processing float and the overall cost of cash processing, which are major risks associated with cash collections. In combination with electronic transfers of account information or outsourced receivables matching, electronic payments and lockboxes will greatly reduce the level of effort required to register payments in customer accounts. Automated cash mobilization (ACM) also helps reduce the effects of processing float.
Risks Addressed by Lockbox Accounts Include the Following:
Processing float – The time between receiving a payment and depositing.
Processing costs – Fees and costs associated with accepting the payment.
Mail float – Also called "remittance float," this is the time between the payment being sent and when it becomes available to the receiver.
Lockbox security – Removing steps involved in payment processing also reduces risk.
Is a Lockbox Account Right for Your Company?
While a lockbox system can reduce mail float for a larger company that has a national or international customer base, it's rarely necessary for a smaller company with a local customer. In every case, costs should be assessed for viability.
In order to properly assess the cost of lockboxes, electronic payments and outsourcing receivables matching, the company must first understand the costs of its current accounts receivable processes and the effects of mail and processing float. Once these are understood, the company may perform the necessary cost/benefit analysis. This analysis should include the costs of all required upgrades to the company's technology.
Before selecting financial institutions or third-party lockbox companies to assist with collections, make sure they offer daily transfers of funds, operating hours and mail collection that will provide funds availability at the earliest possible time. Financial institutions that can deliver accounts receivable information along with the amounts deposited are preferable.
Review all potential providers to determine the sophistication of their technology and to evaluate their commitment to upgrades. Capabilities to consider include:

Online exception reporting.
Magnetic ink character recognition (MICR).
Real-time balance confirmation.

Outsource only if the provider can offer accounts receivable matching at service levels and costs that are better than internal performance. Give the outsource provider clear performance measurements that are tied to the contract.
Review service levels on a systematic basis to ensure that the expected benefits of outsourcing are provided.
If multiple collections points are required, use financial institutions that have the capability to provide ACM. Benefits include:

Reduce the number of accounts required.
Concentrate funds more quickly.
Provide daily matching, reconciling and reporting of bank data.
Improve funds availability and forecasting.
More information on various aspects of lockbox accounts can be found in KnowledgeLeader's Lockbox Accounts Key Performance Indicators (KPIs) and the Lockbox Process Flow Chart.
Topics: Accounting/Finance, Accounts Receivable, Cash & Treasury, Credit & Collections, Performance Management/Measurement