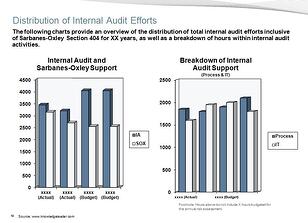 Each month, we'll be giving our social media and blog followers special access to download one of our most popular recently published tools.
August's free tool: Internal Audit Risk Assessment – Audit Committee Report
This sample audit report summarizes internal audit risk assessment results to the audit committee. Report topics include: risk assessment approach, risk model, risk map update, top risks, proposed internal audits, audit universe coverage, distribution of internal audit efforts, and internal audit and Sarbanes-Oxley budgets.
This audit report was the most popular tool on KnowledgeLeader in the month of July.
Thanks for being a part of the KnowledgeLeader social community!
Download the Internal Audit Risk Assessment – Audit Committee Report: