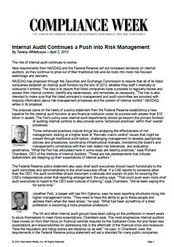 This week on KnowledgeLeader, we published an article from Compliance Week that delves into a hot topic for the audit industry: the evolving role of internal audit in the face of new requirements from NASDAQ and the Federal Reserve.
By the end of this year, all NASDAQ-listed companies will have to establish an internal audit function (either internally staffed or oursourced). Additionally, the Federal Reserve has released a policy statement that resets the baseline for the internal audit function at financial institutions with $10 billion or more in assets.
"What the Fed has articulated here in some ways are leading practices," says Institute of Internal Auditors CEO Richard Chambers in the article. "These are two developments that indicate stakeholders are stepping up their expectations of internal auditors."
According to Chambers, internal audit groups have recently urged the industry to step up to rising expectations and ensure that it is prepared for upcoming increased demands.
This increased focus seems reasonable enough, but it appears that internal auditors are still being met with reseistance from management when they attempt to elevate (or sometimes even initiate) internal audit functions.
Hydro One Networks VP of Internal Audit John Fraser notes that resistance is the norm when it comes to governance improvements and that some companies will "hire token internal audit staff at first," eventually coming to understand the benefit down the line.
Projected contention aside, there is good news on the horizon: according to the IIA's study of internal auditors, internal audit departments will have access to more staffing and budget in 2013 than in any year since the recession.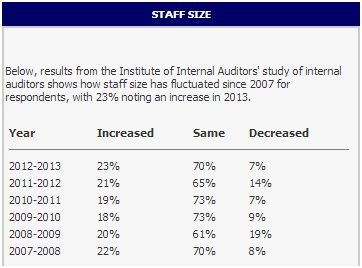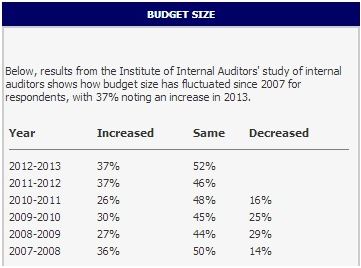 How would you rank your internal audit department's preparedness for the new NASDAQ and Federal Reserve audit requirements?
Read and download the entire Compliance Week article: