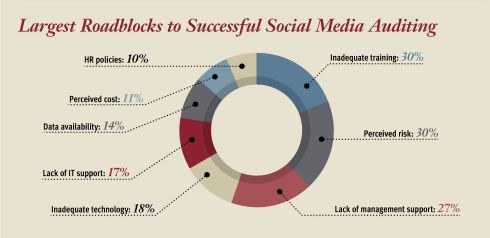 The uncertainty raging in the current business environment is arising largely from change. Although change stems from multiple sources – transformational technologies such as social media as well as regulatory and rulemaking bodies, for example – it all seems to be coming at increasingly breakneck speeds, especially for internal auditors.
Amid such change, the results of Protiviti's 2013 Internal Audit Capabilities and Needs Survey, an annual study that assesses competency levels and areas of improvement for CAEs and internal audit professionals, reveal a number of notable trends and priorities that are shaping the internal audit landscape this year.
Among the key takeaways:
Social media remains a top concern.

Changes from regulatory and rulemaking bodies are garnering attention.

The nature of fraud is changing – as are the ways internal auditors address it.

There is continued interest in leveraging technology-enabled auditing.

Internal auditors aim to think more strategically and collaborate more effectively.
This year's survey also features a special section, "Social Media Risk and the Audit Process," in which Protiviti describes the state of social media usage and its related risks for businesses today.
View the related video, "New Frontiers in Internal Auditing"


Download the entire report:




Download the full infographic to see current trends in social media monitoring: