Feeling Benched? Four Ways to become the Indispensable Auditor
By Ann M. Butera, MBA, CRP, president of The Whole Person Project, Inc.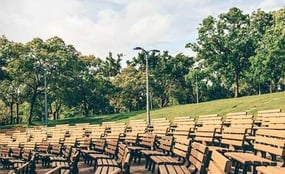 Cyber security. AML BSA regulations. Reputation crises. The array of emerging risks facing internal auditors is ever-changing and putting pressure on these individuals to keep their skills in top notch condition.
As internal audit departments change in what they audit, the importance of who audits becomes a priority. Highly effective auditors need to be strategic and critical thinkers, adaptable to change, and effective communicators. As people retire, move on to other career paths, or are promoted, having strong bench strength on the internal audit team is crucial.
In competitive sports, having good bench strength means building a team of first-string and reserve players who possess the skills and confidence to step up to any challenge the team may face. Developing these qualities takes planning and effort well before the game begins. It means having managers who know their players well enough to leverage their individual skills and talents.
According to the IIA's 2018 North American Pulse of Internal Audit, 72% of the CAEs polled indicate they have gaps to fill, which weakens a department's bench strength. Simultaneously, this situation creates opportunities for experienced auditors, risk managers, and IT and business professionals who want to apply their business acumen to internal audit.
Following are four ways you can demonstrate you are a key player:
1. Think Critically
Critical thinkers are able to evaluate details within a strategic context, which makes it easier to set priorities and arrive at opinions. Auditing depends heavily on sound judgment. Such judgment is not inherent. It is the product of individual development and experience. Cultivating sound audit judgment means learning to think consistently in a manner congruent with auditing principles.
Critical thinking enables you to focus on the right areas and ask the right questions. The ability to think critically engenders confidence in those you audit. It stimulates their confidence in your findings and shapes their perception of internal audit as an effective business partner. Ultimately, this means a more respected, more productive audit function.
Critical thinking means being able to answer questions such as:
What should be audited?
At what points is the process vulnerable to risk?
What types of risk threaten the objective or process?
What constitutes an exception?
What's a reportable condition?
What's the opinion of the area's internal controls?
Why is the residual risk level unacceptable?
What's an acceptable corrective action plan and time line?
How should results be communicated to engender client support instead of antagonism?
2. Communicate with Confidence, Tact, and Accuracy
Auditors need to exchange information openly and in a timely manner with all of their constituents: audit management, business management and other audit team members. This competency requires the ability to leverage the right medium at the right time, e.g., in-person discussions, text messaging, and emails.
Being able to demonstrate strong communication skills means that you:
Use the right combination of media to deliver the message, build the relationship, and maintain a record of key decisions and facts.
Develop a reputation for being comfortable discussing real or perceived problems without fear of retribution or reprisals.
Use consensus-building, group problem-solving, and influencing techniques to reach decisions.
Being able to deliver feedback is a big part of effective communication. Typically, auditors use review comments as a means of delivering feedback. This feedback may be intended to reinforce or encourage the repetition of specific, desirable behaviors or it may be intended to extinguish undesirable behaviors. Specific tips for delivering feedback effectively are:
Pace before leading others. Take the time to understand the other person's preferred communication style and match it. For example, if the other person is a slow, methodical and precise communicator, using overblown or imprecise words, e.g., always, never, and very, will trigger suspicion. Likewise, speaking very quickly to this same individual will engender distrust. Instead, choose your words with care and slow down your rate of speech. Establish this rapport before diving into an explanation of your ideas.
Watch your language. Use common, everyday terms to explain technical concepts. Avoid audit jargon, e.g., inherent risk, residual risk, and key control. Be prepared to express the same message in several ways until the other person understands what you are saying.
Adapt your communication style. If you are dealing with an analytical person, present your position in a coherent, sequenced manner. If you are dealing with a goal-oriented person, explain how your ideas will enable this person to achieve his or her goals effectively or efficiently. If you are dealing with a people pleaser, provide examples of precedents that illustrate how other departments or teams have successfully implemented your suggestion. If you are dealing with a high-energy strategist, keep your messages focused, concise and simple by limiting the amount of detail you provide.
3. Adapt to Change
New technology, business globalization, new or updated regulations, and department turnover cause change at a rapid and sometimes unexpected rate. The prospect of dealing with change can create insecurity, defensiveness, fear, or inertia. You can distinguish yourself by being open minded and optimistic. Look at the upcoming changes as an opportunity to broaden your skill base and acquire new experience. Consider the competencies you enjoy using and the ones you'd like to acquire. Then, brainstorm the various ways you can put your existing (and future) skills to use to contribute to the implementation of the planned change.
4. Demonstrate Leadership
The ability to get work done through others is a valuable competency that can distinguish you from other auditors. Transitioning from the role of individual contributor to one of managing the work of others can be a difficult one. The in-charge auditor for a particular assignment needs to demonstrate strong planning and interpersonal skills while still making sure that the technical and administrative aspects of the audit are being accomplished.
Additionally, it can be challenging to go from managing one project at a time to overseeing several projects at once. This may be the point of greatest career development difficulty for auditors who possess insufficient people development or delegation skills. Often, to compensate for an inability to get others to perform as required, the ill-equipped, in-charge auditor will end up doing the work other audit team members should have performed. Distinguish yourself from others by developing an ability to provide clear direction and delegate. Get in the habit of inspecting what you expect other to accomplish, so that the desired results are achieved on time and with minimal rework.
Are you ready to get off the bench? You can demonstrate your readiness to step up by honing these four skills. Begin by identifying people who demonstrate each of these competencies. Observe and emulate their actions. Build your competency in each of these areas by reading articles from resources like KnowledgeLeader and attending training sessions. By becoming a key player, you will expand your skills while contributing to the health of the organization as a whole.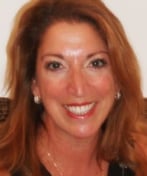 About the Author
Ann M. Butera, MBA, CRP, is President of The Whole Person Project, Inc., an organizational development consulting and training firm, is a frequent conference speaker, and served as audit committee chair for a financial services firm. Please visit www.wholepersonproject.com for more information on her consulting and training services. She welcomes your reactions and questions concerning how your department can build its bench strength and be the trusted advisor and can be reached at amb@wholepersonproject.com or 516-354-3551.
Ann published her first book, Mastering the Five Tiers of Audit Competency: The Essence of Effective Auditing in May 2016. In it she shares best practices for every stage of the audit and explains how and why the most effective auditors master five essential competencies. New and seasoned auditors will benefit from her insight culled from over 30 years' experience in training thousands of their peers.
Article from Protiviti KnowledgeLeader—www.knowledgeleader.com
KnowledgeLeader is a subscription-based website that provides audit programs, checklists, tools, resources and best practices to help internal auditors and risk management professionals save time, manage risk and add value. Free 30-day trials are available.