Sarbanes-Oxley compliance once was thought to be a relatively static, predictable process that organizations could rely on to be routine and, for the most part, static. Yet market and regulatory changes continue to make this a more dynamic process, with costs and hours continuing to rise for many organizations. The good news is that more organizations are recognizing the benefits of their compliance efforts through improved internal control structure and business processes.
Read More
Topics: Sarbanes-Oxley, compliance, SOX, PCAOB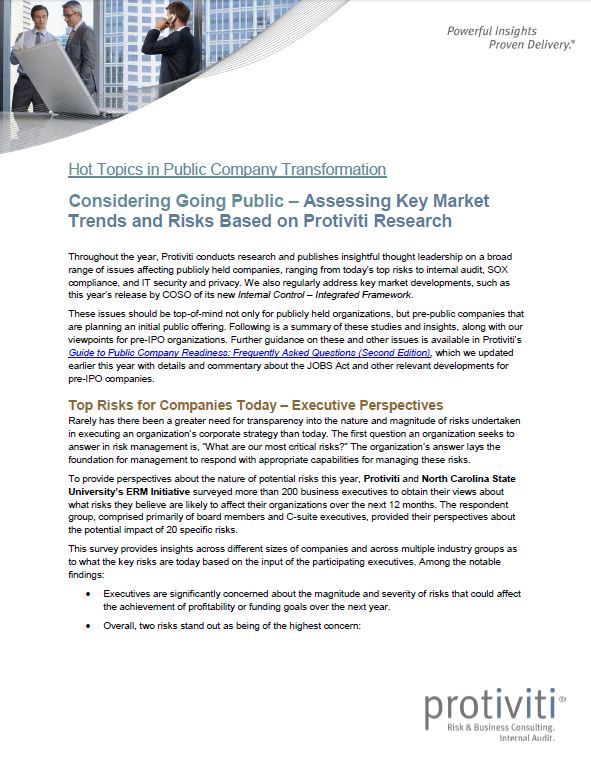 Throughout the year, Protiviti conducts research and publishes insightful thought leadership on a broad range of issues affecting publicly held companies, ranging from today's top risks to internal audit, SOX compliance, and IT security and privacy. Protiviti also regularly addresses key market developments, such as this year's release by COSO of its new Internal Control – Integrated Framework.
Read More
Topics: Protiviti, information technology risk, initial public offering, security, strategic risk, Sarbanes-Oxley Act, PCAOB