Resource Planning and Leadership Development at TD Bank Group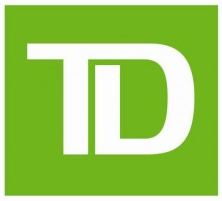 TD Bank is recognized as the sixth largest bank in North America with branches that reach approximately 21.5 million customers through four business segments: Canadian Personal and Commercial Banking, Wealth and Insurance, U.S. Personal and Commercial Banking, and Wholesale Banking. Through years of experience, the TD Bank internal audit function has become known as the company's "talent pool" and according to Andrew Clarke, deputy chief auditor, "that role comes naturally to us – we do it almost without thinking about it." TD Bank has identified that their people are what drive the business, and therefore, the internal audit function has taken that same approach by focusing on customer service.
With the goal of providing exceptional customer service, TD Bank recognizes this begins with effective leaders, which is supported by resource planning. The financial services firm looks at organizational roles in the light of who is capable of filling that role immediately and who is capable of filling that role in the future. In the internal audit function specifically, management evaluates departmental strengths and areas of development. By positively responding to areas of improvement through training and performance feedback, TD Bank's internal audit personnel have the opportunity to be cross-utilized in various departments, which enhances audit acumen and business knowledge. In turn, business units are turning to internal audit to take the lead in their special projects.
Download the entire profile: